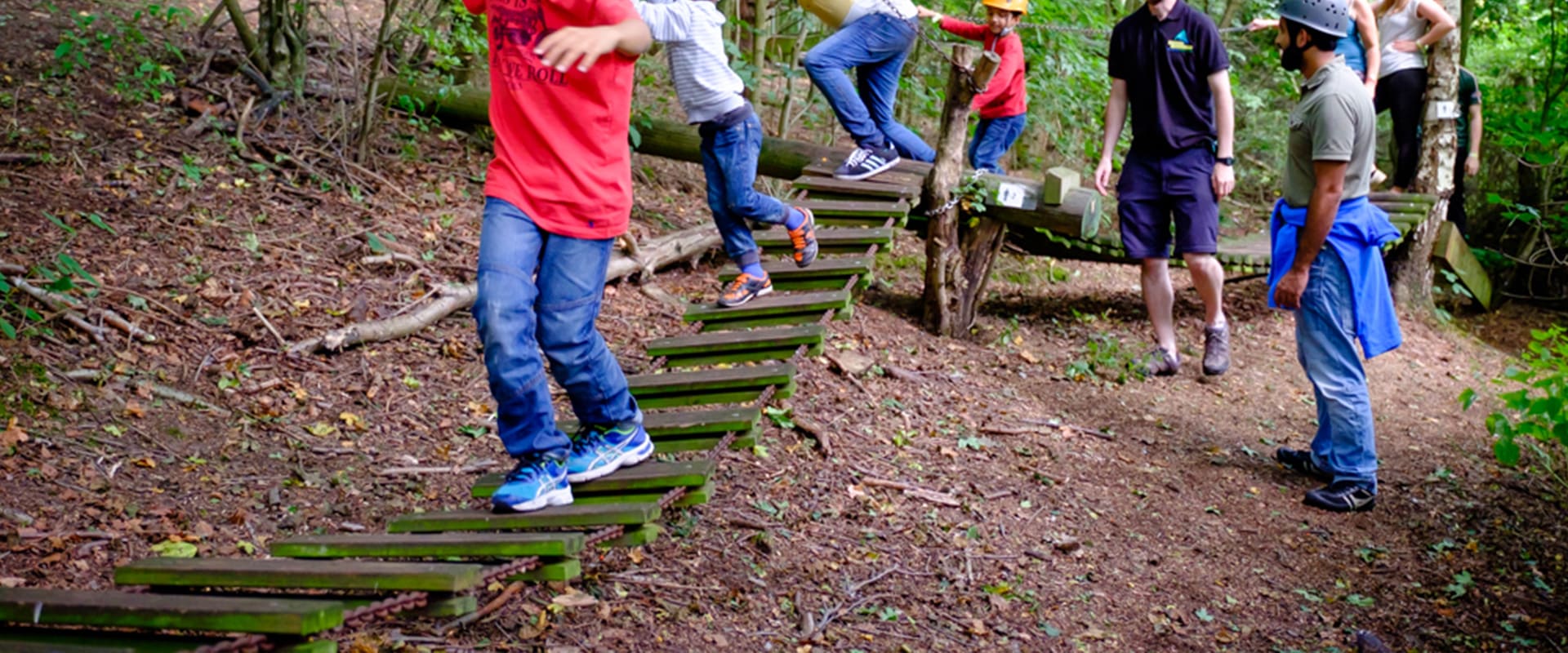 Rumble in the Jungle Challenge
What is the Jungle Challenge?
Jungle Challenge is our Low ropes course, it is a series of man-made obstacles designed to test your sense of balance, mental and physical strength, initiative, and team building skills. The course is an instructor-led challenging and exciting journey through the undergrowth, in-between trees, across suspension bridges, over hurdles, through tunnels, with a few more surprises along the way!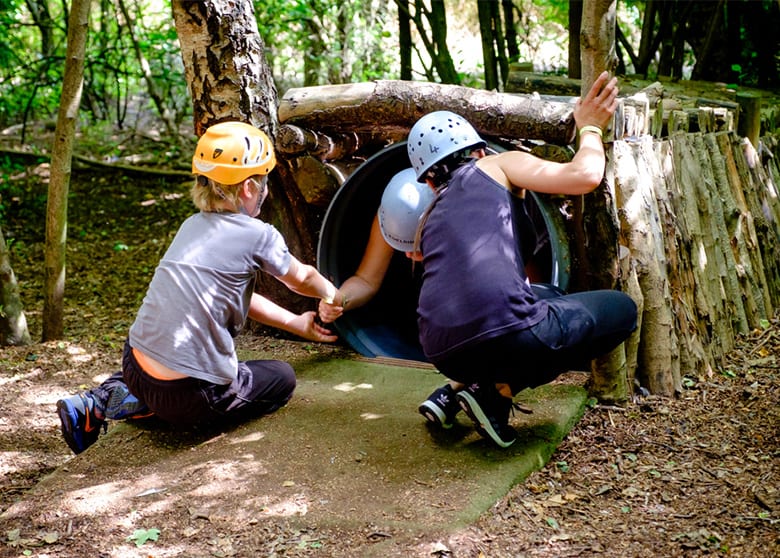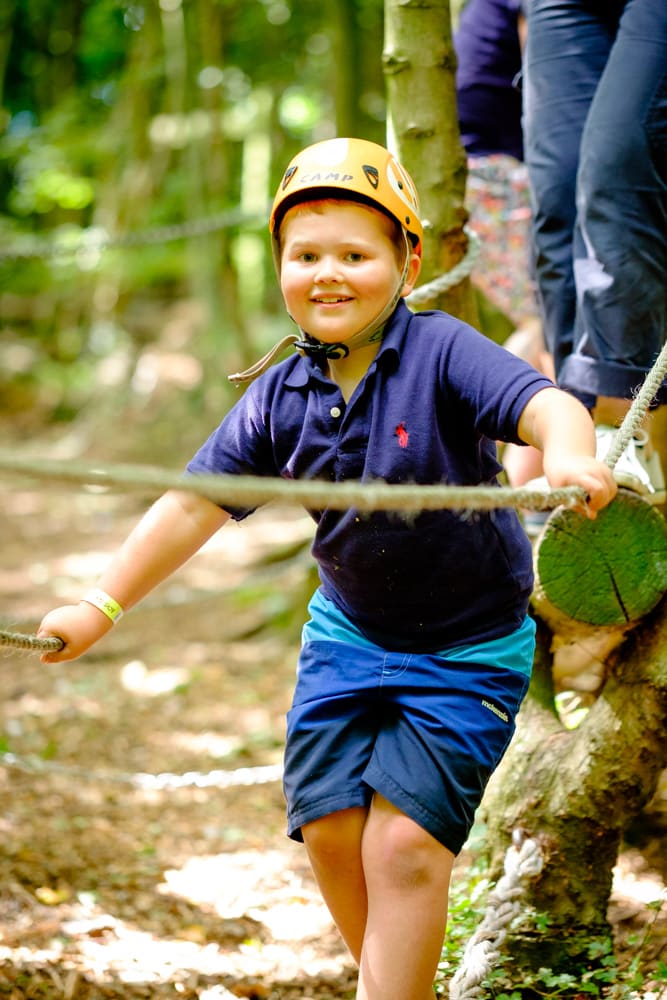 It is one of our most popular activities and it caters for all types of groups – stag/hen parties, birthday parties, schools, and corporate groups. There are lots of different routes and elements that our instructors can choose to suit the needs of the group.
Our private, family and group sessions each last 1.5 hours. Jungle Challenge offers a great chance to test your agility, balance, co-ordination, teamwork and leadership!
Private (2 people + extras)
Family (2 adults + 2 juniors)
Group (up to 10 people)
Private Lesson
(1.5 hours)
Family Lesson
(1.5 hour, 2 Adults + 2 Children)
JUNIORS (6 - 18 years)
£76.50
Group Lesson
(1.5 hours, up to 10 people)
JUNIORS (6 - 18 years)
£92