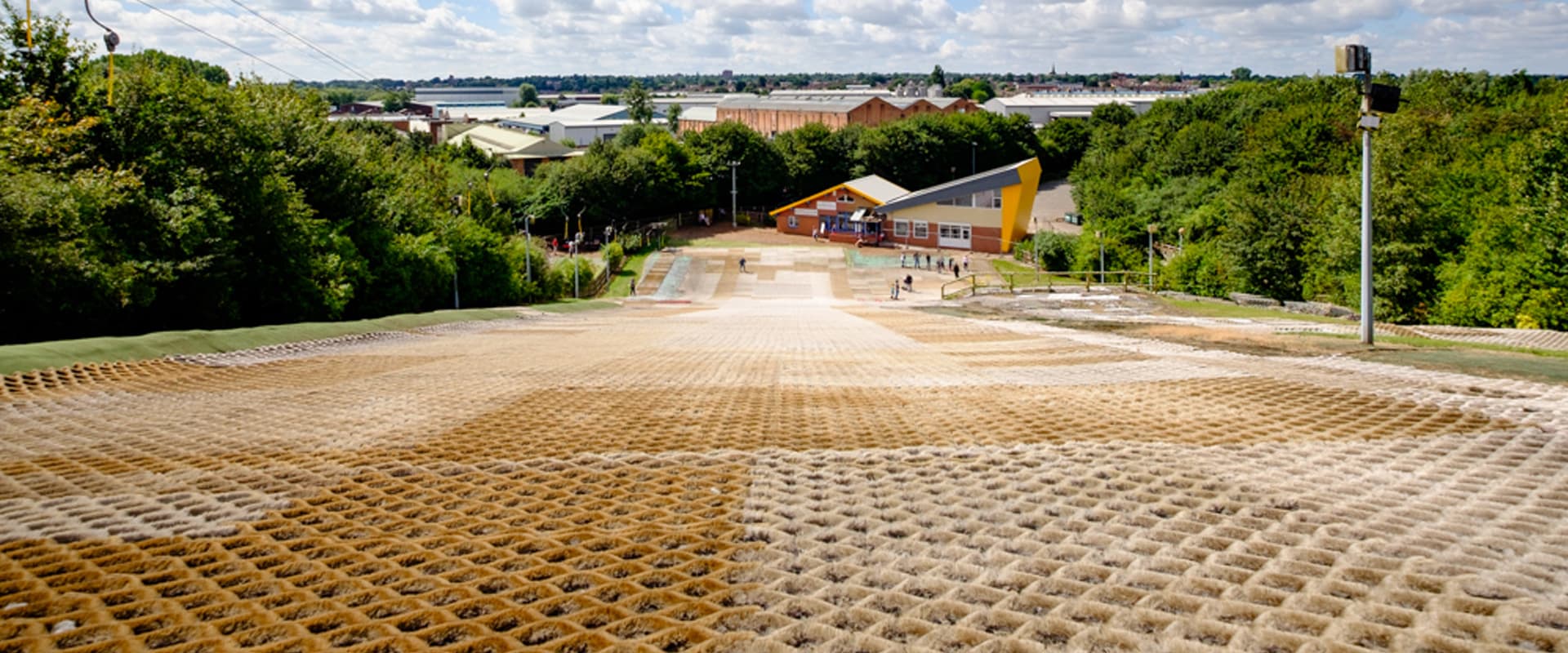 Dry Ski Slope Skiing in Birmingham
Penguin's
This year rather than running Open group lessons for 4-7 year olds we are offering a Half hour session as a private lesson, Extra's can be added.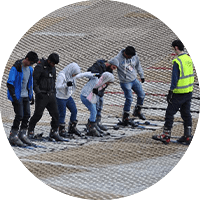 Starter 12345
Numerous beginners sessions and lessons for first timers and people who want to brush up on their Skiing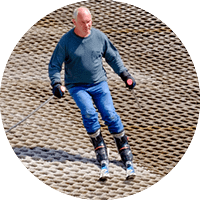 Improve Ski
Recreational Sessions, Ski Courses and Instructor Training for the more experienced Skiier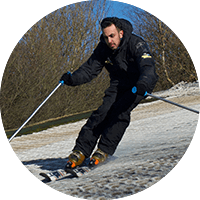 Race
WMSO and Midlands Ski Club use our slopes to train at a higher level
Enjoy our 100m Dry Ski Slope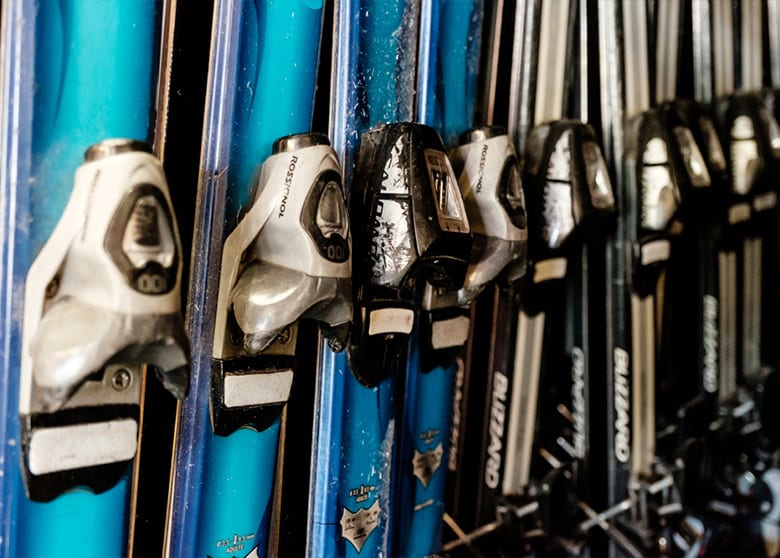 On this page you will find an overview of all the amazing ways you can learn to Ski or improve your Skiing at Ackers Adventure. We have lots of different courses and lessons to suit your needs. We can also offer all of the below for snowboarding as well. Clicking on the Book now button will take you to our online booking system where you can also look at availability.
We have floodlit synthetic bristle matting slopes available for use throughout the year. The main slope is approximately 100 metres long and incorporates a drag button ski lift. We also have a 30 metre nursery slopes which is exclusively used as a nursery slope for teaching beginner lessons.
Please note: Skiing is available for those aged 4+. Long sleeves, long trousers and gloves must be worn for all slope activities – Skiing, Snowboarding and Tobogganing.
Our private, family and group sessions each last 1 hour.
Private (1 person + extras)
Family (2 adults + 2 juniors)
Group (up to 10 people)
We have open group sessions, called 'Starter Lessons' that run Tuesday, Wednesday & Thursday evenings as well as during weekend daytimes.
There may be up to 12 people in these groups and the ages are 8+. There are 5 levels that bring you up to the basic recreational standard. After the first session your instructor will give you an achievement card and discuss which level would be next for you.
this year we are offering half hour private lessons for ages 4-7
Contact us to find a time to book your half hour slot with one of our coaches, extra children can be added to the session
Ackers Adventure offers a 'Learn to Ski in a Day' Course for anybody wishing to learn how to ski quickly or without taking up too much of their time.
Courses run during the Winter season from 10:30am – 4:30pm.
These courses aim to take all participants from a complete beginner level up to the basic recreational standard (controlled snowplough turns and use of the lift) within one day.
This includes 5 hours of tuition with a fully qualified, experienced instructor and all equipment.
1 hours worth of breaks will be given throughout the day. Please bring your own refreshments and lunch.
Please note that we cannot guarantee that each participant will achieve this standard as it is purely dependant on the individual's ability to pick up and action the skills taught to them. Please note that these are physically demanding days so we advise having a high level of fitness.
This course is similar to the Condensed course but is held over three Monday evenings for 2 hours each. So is not quite so intense.
Please note that we cannot guarantee that each participant will achieve this standard as it is purely dependant on the individual's ability to pick up and action the skills taught to them. Please note that these are physically demanding days so we advise having a high level of fitness.
Go Skiing (for ages 8+) which runs from 6:00pm – 7:30pm. It caters for all levels from complete beginners up to recreational level skiers. As this session has different levels of skiers attending, progression is sometimes slower and therefore more sessions will be required. For those customers that wish to learn more quickly, a different Ackers package may be more suitable. Please see the website for different options or give the reception team a call on 0121 772 5111.
The session teaches you the basics in skiing in a relaxed environment and is also a great opportunity to meet like minded people. It aims to teach you to up to the level to be able to use the slope recreationally over a period of weeks in preparation for more advanced sessions that we offer.
Check availability and book here for Go Skiing.
If you are already of the basic recreational standard of being able to do linked turns, control your speed and direction and use our button lift then you can use our slope for recreational skiing!
please check our online portal to book a slot.
Recreational skiing is not currently available on Friday evenings. The ability to be a recreational user must be proven to the team before any activity.
On Wednesday evenings and Sunday Afternoons we have Snowplough Plus Lessons. These sessions aim to cover carving techniques and move from snowplough turns to parallel turns. There are 15 minutes at the start and end of the lesson to practice before and after the 1 hour of coaching in between. This lesson needs to be pre-booked in advance.
This session will develop your own personal skiing to become a parallel level skier. It can cover different techniques such as using ski poles, pole planting and carving. This can help improve your general skiing as well as your style.
A minimum standard of basic snowplough turns is required from the top of the main slope.
A 3 hour coaching session for skiers that can perform plough parallel turns with minimal plough. It aims to give knowledge, guidance and practical experience in moving towards a basic and then more refined parallel turn. There will be different exercises to work on and personal feedback so skiers can then continue to work to improve afterwards.
At the start skiers will start with a few runs warming up and then work on some foundation exercises. There will be some tasks set before a quick drinks break. Afterwards the instructor will work on each skiers personal performance and give personal feedback.
Our Wednesday Morning Club runs from 10:00am – 1:00pm. It's a fantastic value informal coaching session which offers 2 hours of coaching and 1 hour of recreational skiing. Hot drinks and biscuits are included!
If you are aged over 16 and can do basic parallel turns, why not join the regular Instructor Training Sessions that run on Wednesday evenings from 6:00pm – 8:00pm at Ackers Adventure.
These sessions will improve your own personal level of skiing and break it down into it's basic form in order to be able to become an instructor. The coach will guide you through all the required stages to become a nationally recognised Snowsport England Instructor.
Exclusive Slope Hire is a great way to bring a group of people together to do something active and have some fun!
You will have exclusive use of the slopes with the option of having skiing instructors available to teach beginner skiers or give advice to those with more experience.
We can also put on a BBQ for you at an extra cost or alternatively you are welcome to bring your own food and drink.
Throughout the year we get various University Ski Teams hire out our slope for training practice! Make your enquiries now!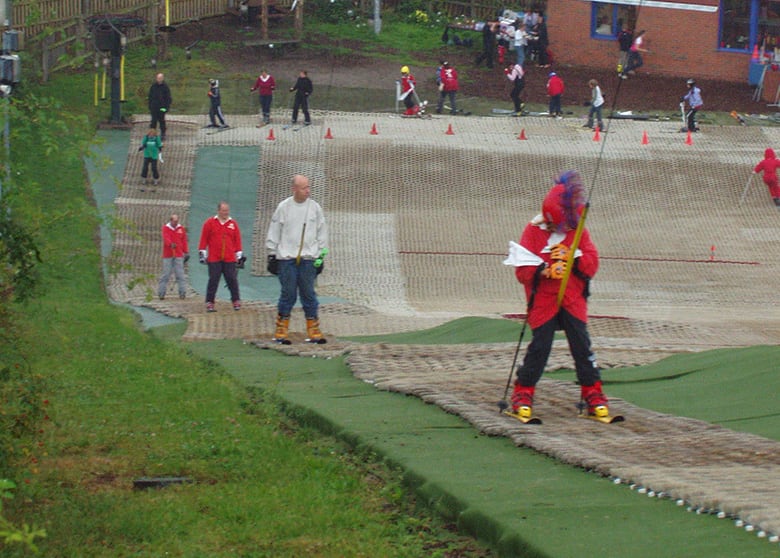 WMSO was founded in 2001, with regular training sessions held at the Ackers Adventure in Birmingham.
The number of athletes have steadily increased and they now have over 40 skiers training regularly throughout the year. In addition to the training sessions, we host the Special Olympics Open Ski Championship, with competitors taking part from England, Scotland and Wales.
Three of their skiers were selected for the GB team that competed in the 2009 World Winter Games in Idaho – returning with two gold and three silver medals. WMSO were also asked to organise the Special Olympics Great Britain National Championships in January 2012.
Ackers Adventure is the home of The Midland Ski Club who offer regular coaching to a high level on 3 nights per week for both juniors and adults. The club enables members to improve on a continuous pathway to success linking in directly to the Snowsport England, development programme. They coach in racing and recreational skiing.
The Midland Ski Club is a multi award winning club with current national team representations in both Alpine and Nordic disciplines. The club has over 300 members and is Snowsport England affiliated, ClubMark and SnowMark accredited.