Your Local Daily Holiday Scheme with added ADVENTURE.
Each day includes 3 of our outdoor activities for 8 - 16yr olds.
We had a great time during half term!!
We are taking bookings for 2022 get in quick to guarantee you places.
We have had to make some changes which are set out below.
We are going on an adventure, each group of 10 participants will stay together all day and will have one instructor with them for the whole day, they will only use indoor space if really necessary. 
What about social distancing?  We will ask all participants to maintain social distancing and where possible our procedures have changed to accommodate this. If the instructor needs to get close to a participant they will wear a mask.
Is all the equipment clean? Yes all our equipment has been cleaned and is cleaned in between every use or Quarantined for 72 hours. 
What are the hours? We have had to reduce the hours, the new hours are drop off between 9.30 and 9.50 and pick up between 15.30 and 16.00.
Is there any discount available? Unfortunately, to make this viable we are only able to offer the use of childcare vouchers. 
Will they have fun?   Yes Yes Yes.
We accept childcare vouchers for the holiday Camp. Please tick the box and add your provider during the booking process.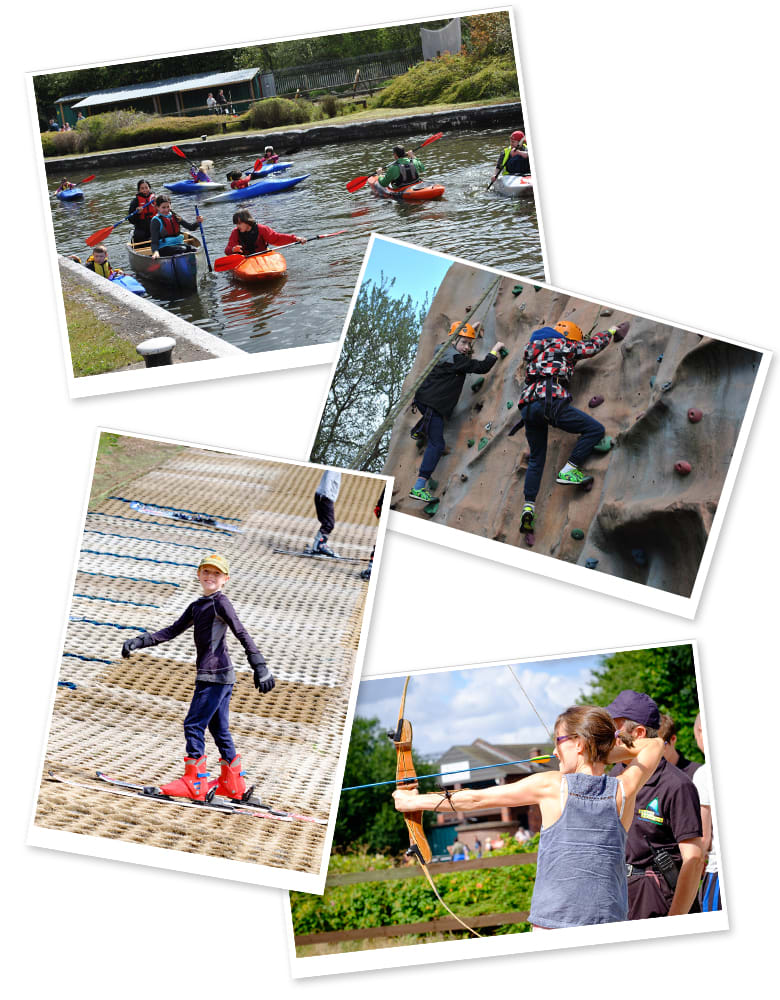 Adventurous Activities can include
Bushcraft, skiing, climbing, canoeing, kayaking, zip wire, fan descender, bellboating, disc golf and tubing.
The cost is just £36.00 per day
The activities are organised and run by our fully qualified, and experienced leaders and instructors, who will make sure that each child has an exciting day of adventure.
Clothing requirements are comfortable clothing (i.e. tracksuit bottoms, trainers, jacket, gloves) and we request that every child brings a change of clothing for water sports or muddy activities. Children will need to arrive before 9:50am and be picked up between 15:30pm – 16:00pm.
Parents/guardians must provide their children with a packed lunch each day.
Pre-booking online is essential. Please note to ensure your child has the very best care spaces are limited
Example Day

9.30am – 9:50am - Drop Off
10:00am - Adventurous Activity
Canoeing.
11:30am - Drink/Snack
11:45am - Second Activity
Bushcraft
1:00pm - Lunch under Tarps at Bushcraft area.
1:45pm - Adventurous Activity
Climbing
3:30pm - Back to Ski centre for pick up
3:30pm – 16:00pm - Pick Up
Book your next
adventure

online today!
---